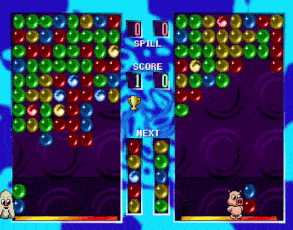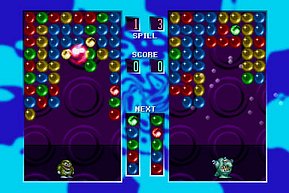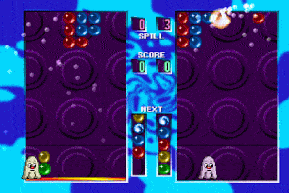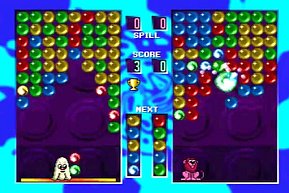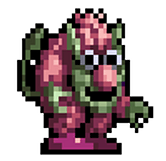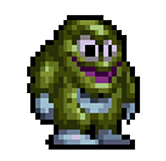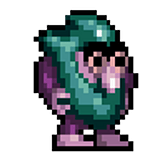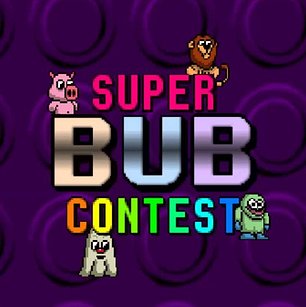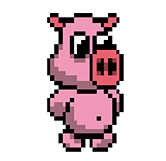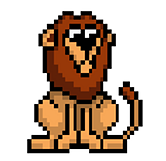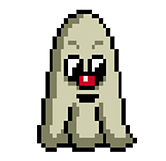 The four original, most notable contestants in the original Super Bub Contest. A pig, lion, troll and ghost.
Super Bub Contest is a Puzzle Bobble clone for the original Playstation 1, created by Alex Herbert in 1998, using the Net Yaroze, and was released with an Official UK Playstation Magazine on several occasions, as full games on their free demo discs. Super Bub Contest is a game in which you have to match coloured bubbles and pop them to send them over to the opponents screen. It has no puzzle mode, only a two player competitive mode, either Player VS Player or Player VS Computer. The game started as a PS1 demo exclusive, but it appears to have ports to other formats since. This being said, it is still pretty obscure and underrated. While this game has been listed under clones, it really isn't fair to call it as such, as it does stand up strong as its own game, while using a little influence from Puzzle Bobble and Super Puzzle Fighter.
In the later release, Bobo, Grizz and Jasper were completely removed and replaced with other enemy trolls from Snow Bros. Chump, who was already a Snow Bros monster, received a graphical update. Since the original version of Super Bub was released on a Playstation demo disc, the majority of Snow Bros references were likely removed due to copyright infringement.
Later(?) versions of the game add new characters, most of which are enemies and troll types that have been ripped directly from Snow Bros. It is worth mentioning this, because since Puzzle Bobble is a spin-off from Bubble Bobble, you could say that Super Bub Contest is Snow Bros Puzzle Bobble, Snow Bros being a Bubble Bobble clone.
Chump VS Bobo (updated version).
Gameplay is best described as the perfect cross between Puzzle Bobble and Super Puzzle Fighter II, Turbo. This means that while you match coloured bubbles, they will not pop by themselves. They will need a special bubble of the same colour to make that cluster burst and fly over to the opponents screen. Like in Puzzle Bobble, the game is over when the player or the opponents bubbles cross the deadline at the bottom of the screen. Super Bub also features similarites to Pop'n Pop, but due to its release date, it is probably coincidental.
It features several characters, one of which is a troll lifted from Snow Bros, and a ghost, a pig and a lion. Other characters have featured in other versions, but this is the version that was released on the PS1.