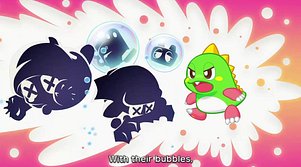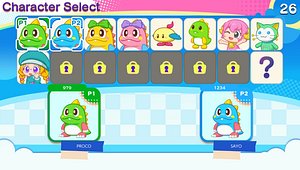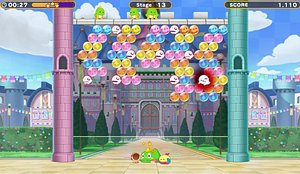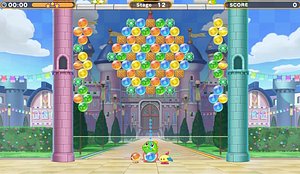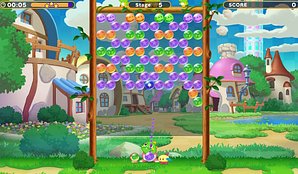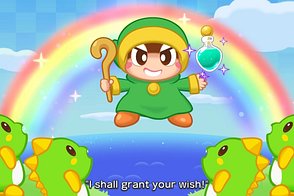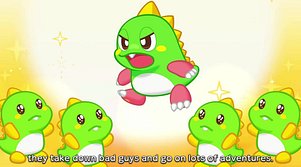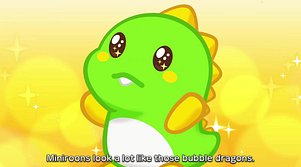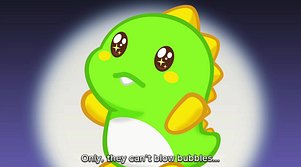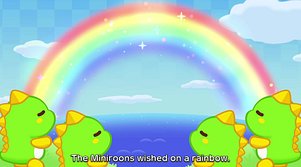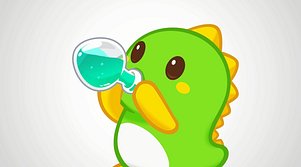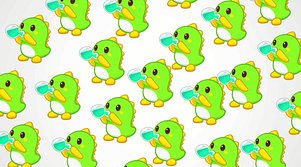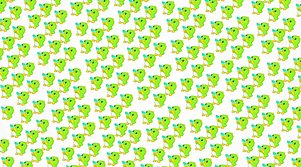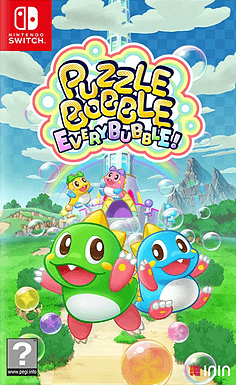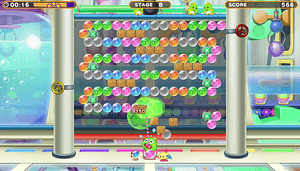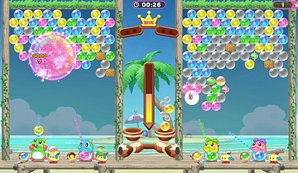 One day Bub, Bob, Peb and Pab discover the island is completely "bursting with bubbles". It turns out that the Miniroons are creating them, and the four set off on a quest to pop them all. As it turns out, the Miniroons were released by Dreg. Seems like the magical master of mischief is back to his old tricks again!
Everybubble brings back many classic characters along with some new ones. Many of which are yet to be revealed. Currently, confirmed characters include:
BUB / BOB / PAB / PEB / CHACK'N / MINIROON / WOOLEN / PACKY / LIBER / HOOTWIT / BORIS / KATZE / DEVELON / DREG / BARON VON BLUBBA / BELUGA
All characters can be unlocked by playing through the main story with the exception of Baron Von Blubba and Beluga, both of which are unlockable only in the Skull Tower endless challenge story.
Puzzle Bobble: EveryBubble!
Puzzle Bobble: Every Bubble is the latest installment in the Puzzle Bobble series, and is set to be released on March 24th, 2023 for the Nintendo Switch videogame console. It sees a return to the classic 2D puzzle formula, and brings back many classic characters such as Woolen, Chack'n, Dreg and Packy. It also introduces a bunch of new characters, plus also brings Pab and Peb into the Puzzle Bobble series for the first time, having only ever appeared in Bubble Bobble games previously. It features a brand new single player story mode and up to 4 player co-op play for multiplayer, though the main focus is the single player story.
Of all the classic style Puzzle Bobble games (either on Arcade or Console, excluding mobile games and the 3D Vacation Odysee) Everybubble is the first game in the series to feature pink bubbles. In fact, the entire colour spectrum of the bubbles are pastel instead of the traditional solid colours of the previous classic games.
It has been hinted at that the game will feature lots of characters and unlockables in the style of classic Puzzle Bobble games in a response to us. This page will be updated as information is revealed.
The Miniroons, not knowing any better, and eagerly exicted to be able to finally be like the bubble dragons drank the potion, gaining the ability to breathe bubbles... but not gaining the ability to ever stop. This leads to bubbles completely flooding rainbow islands and cause chaos for all who live there, beginning the adventure.
Their wish is answered, though perhaps not by who they expected (whoever that may be), when Dreg materialises in the sky in front of the Miniroons, offering to grant them their wish and manifests a magical green potion, levitating above his left hand. It is implied that drinking the potion will grant the Miniroons the ability to breathe bubbles in the same manner as bubble dragons such as Bub and Bob.
We then see Bub, Bob, Pab and Peb having fun together and we are told that this is a land where bubble dragon children live. It is shown that Bubble Dragons can breathe bubbles from their mouths, a unique ability that only bubble dragons possess.
The story takes place in Rainbow Islands, showing us a beautiful shot of the entire island. It is a beautiful fairytale land, with the large Bubble Tower in the center. It appears to be a peaceful day in Bubble Land and all seems well.
We are told and shown how bubble dragons use their bubble abilities to take down bad guys and how they go on lots of adventures. The images show Bub defeating silhouettes of Dreg and Zip-Zap, calling back to his last adventure in Bubble Bobble 4: Friends. We see a group of Miniroons looking on in awe as if Bub is their hero. We see that they obviously look up to the Bubble Dragons.
It is revealed that Miniroons are not just merely baby bubble dragons, but are in fact not bubble dragons at all. They look alike, but the main difference is that Miniroons are unable to breathe bubbles at all. It is an ability they do not possess and it is one they long for. Because of this, they decided to wish with all their heart for it on the magical rainbow that always hung over their home island.